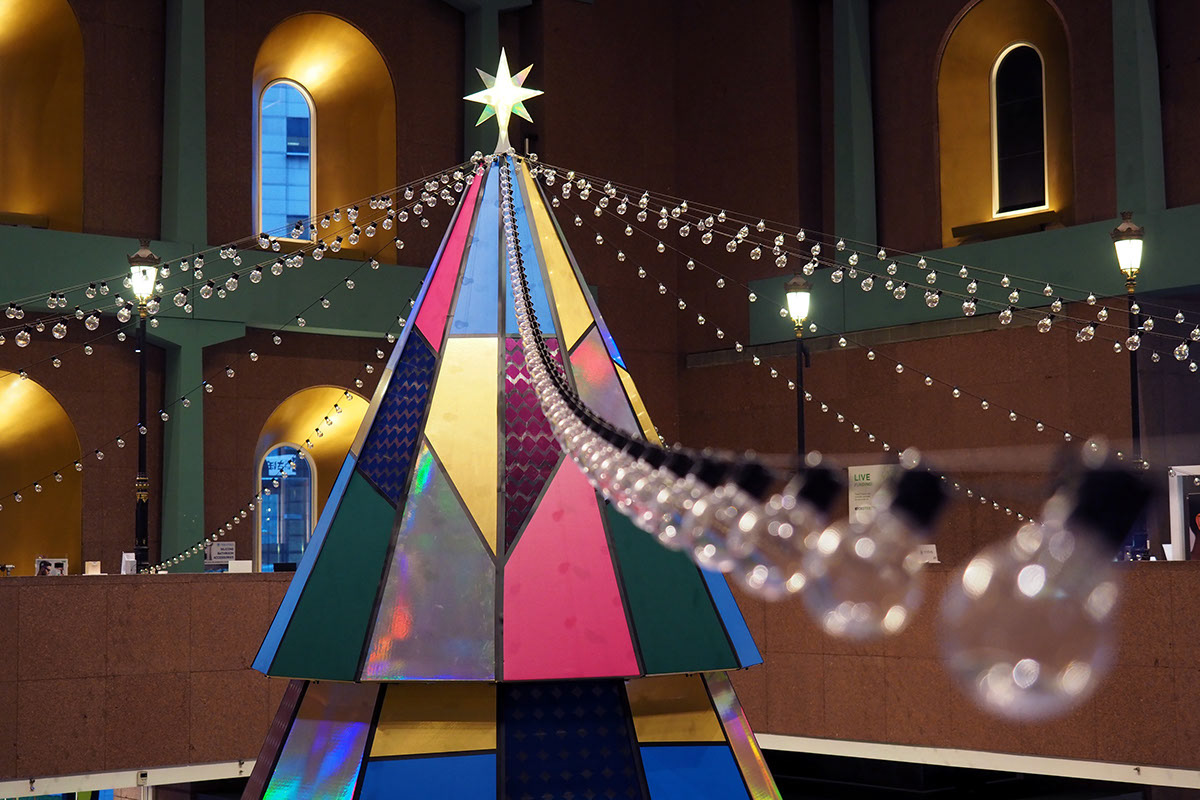 Designed and fabricated a 10-meter tall Christmas tree that epitomises a multitude of wishes with clever use of materials and lighting. A wooden fountain that puts on a mini light show when a wishing ball is thrown sits within the tree.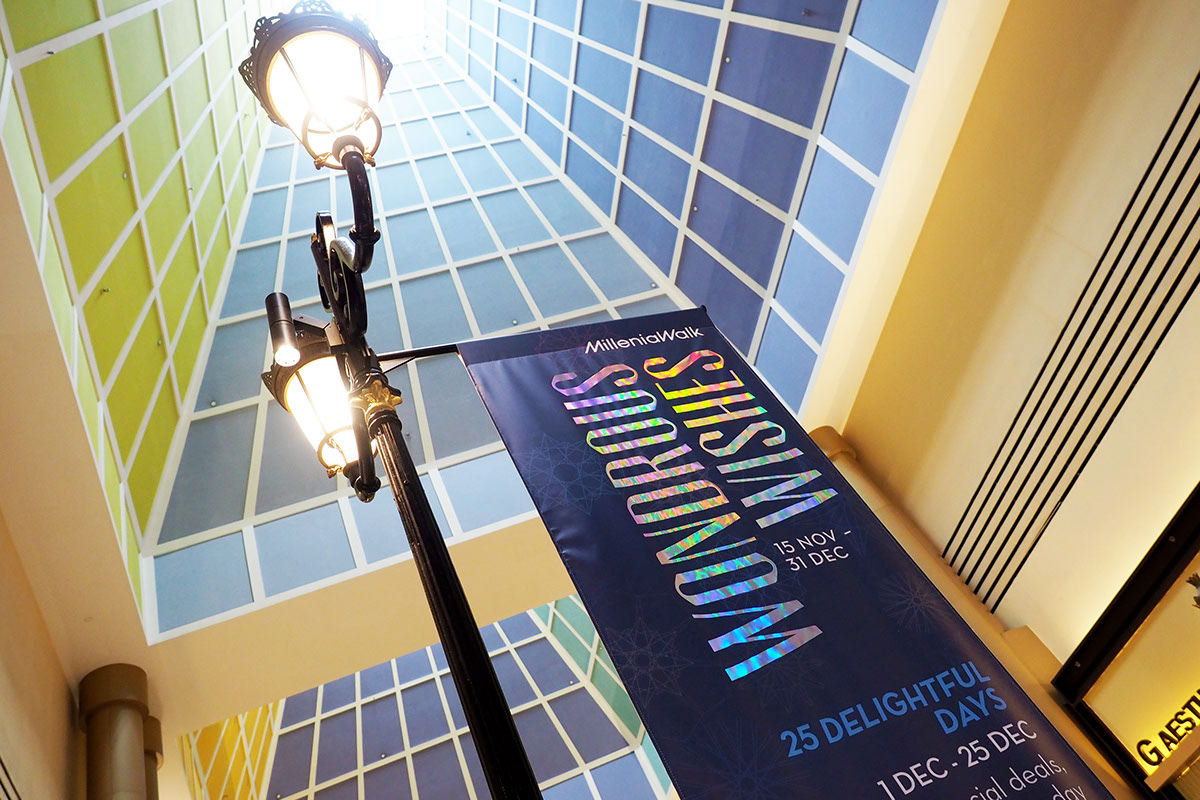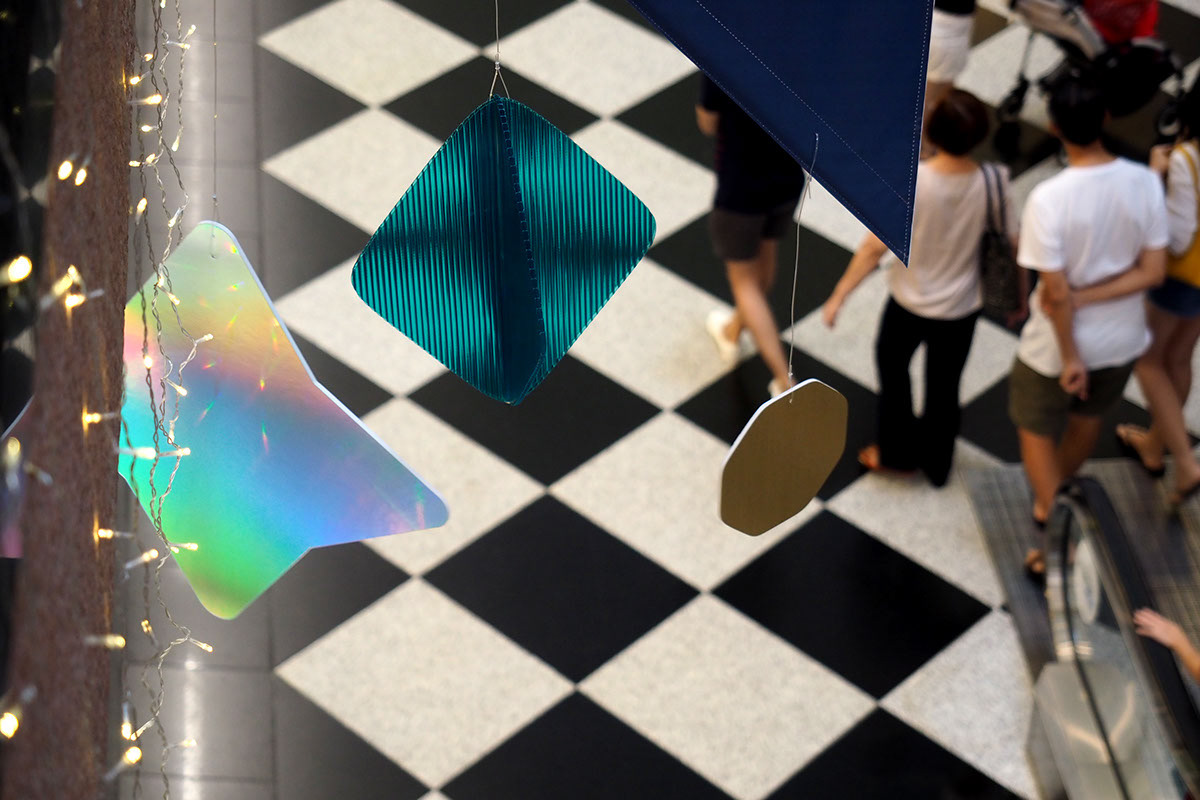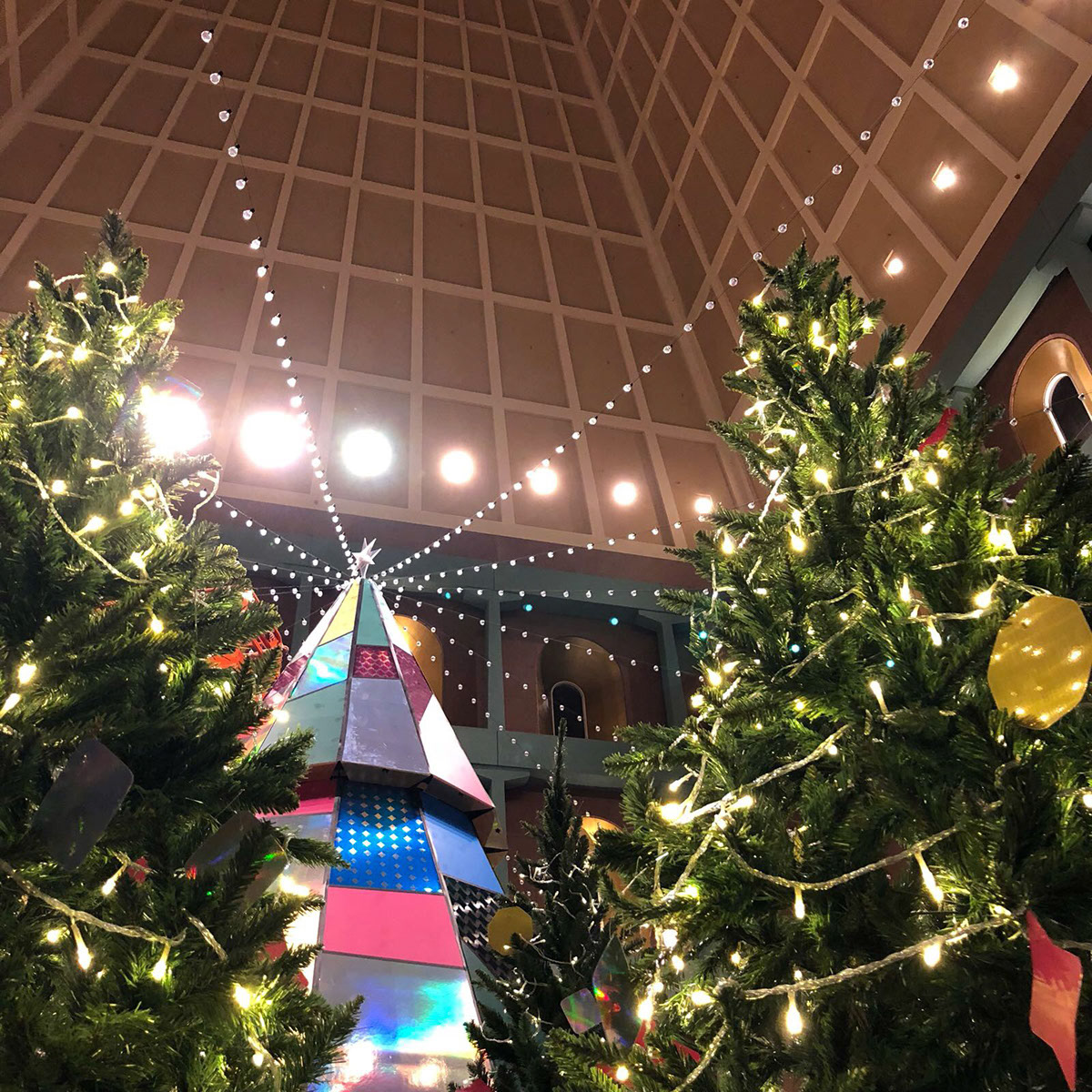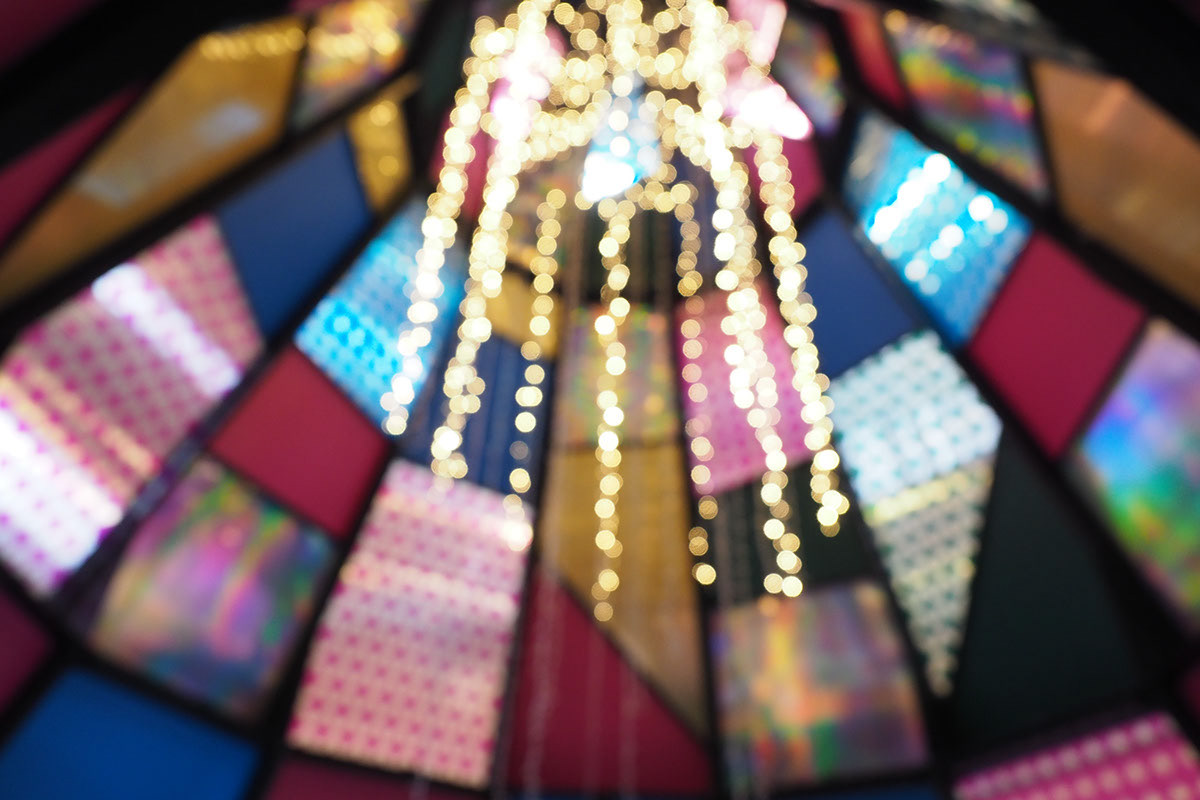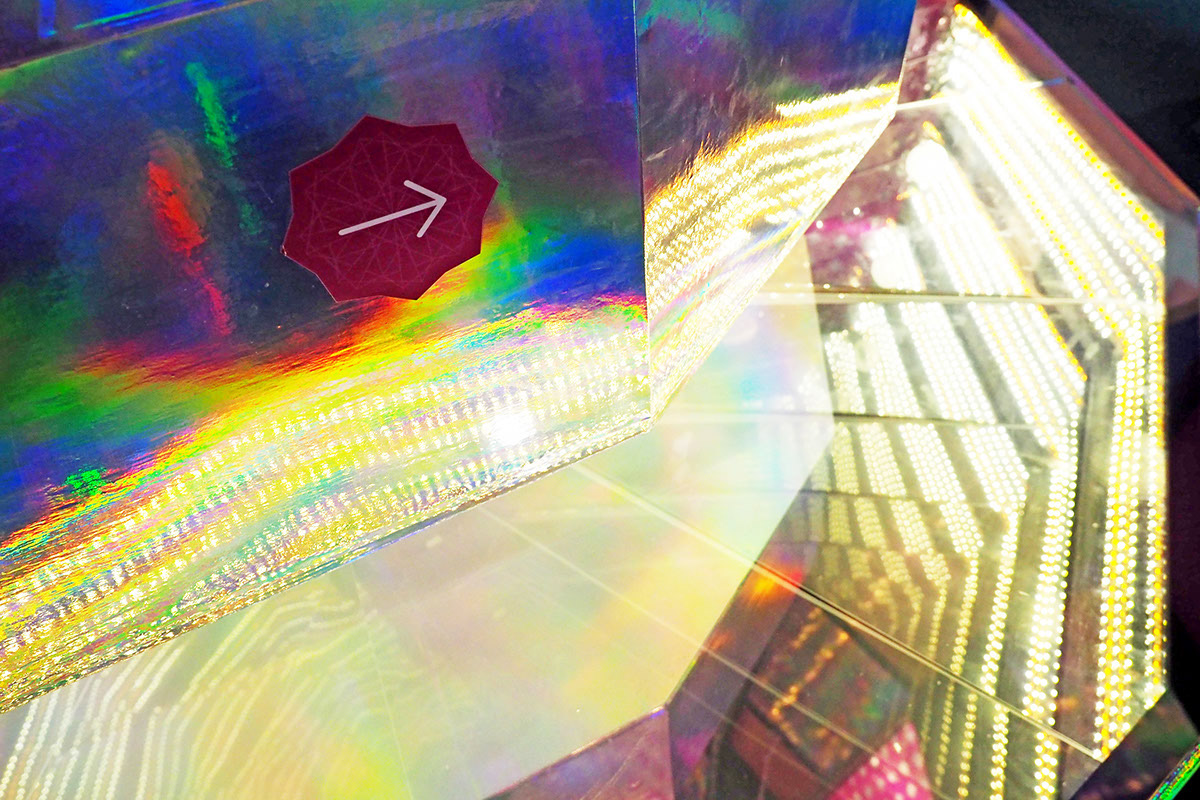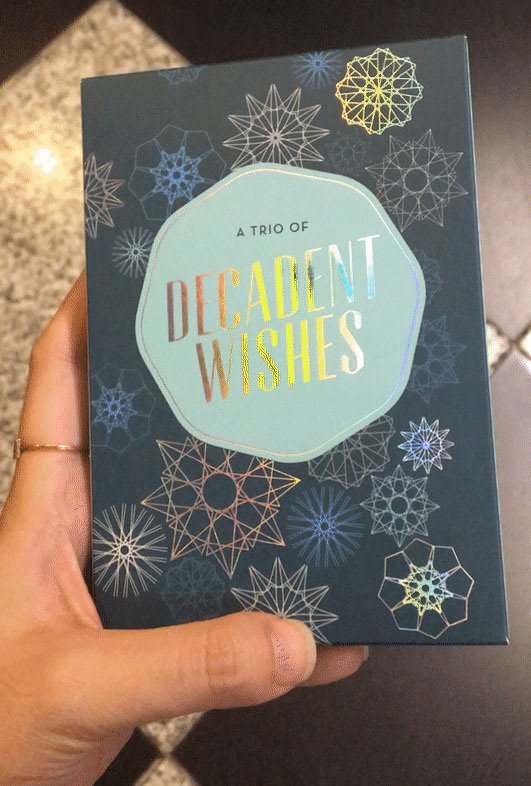 The gift-with-purchase is artisanal chocolate bar which is packaged in the same graphical elements and the holographic foil is chosen to add a touch of delight.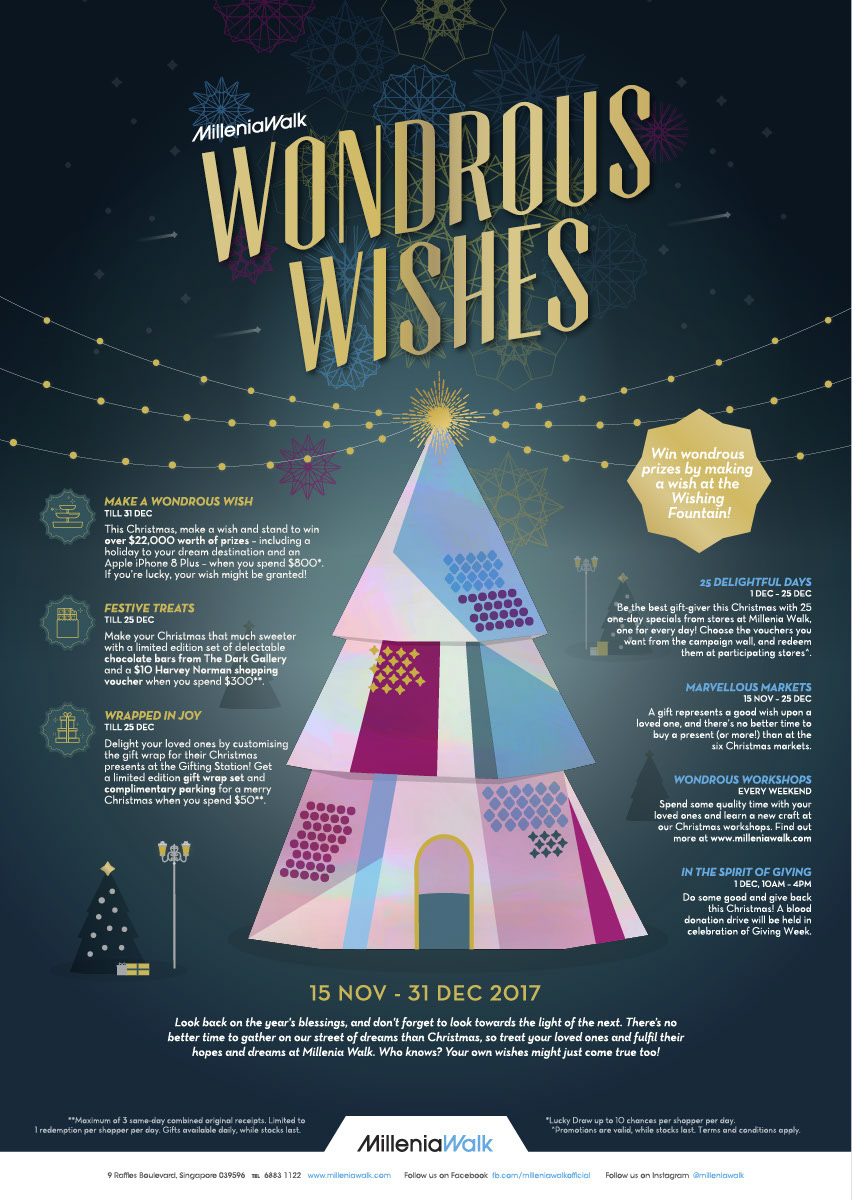 The key visual featuring an illustrated tree and the various promotions is created and adapted across the various touchpoints in the mall.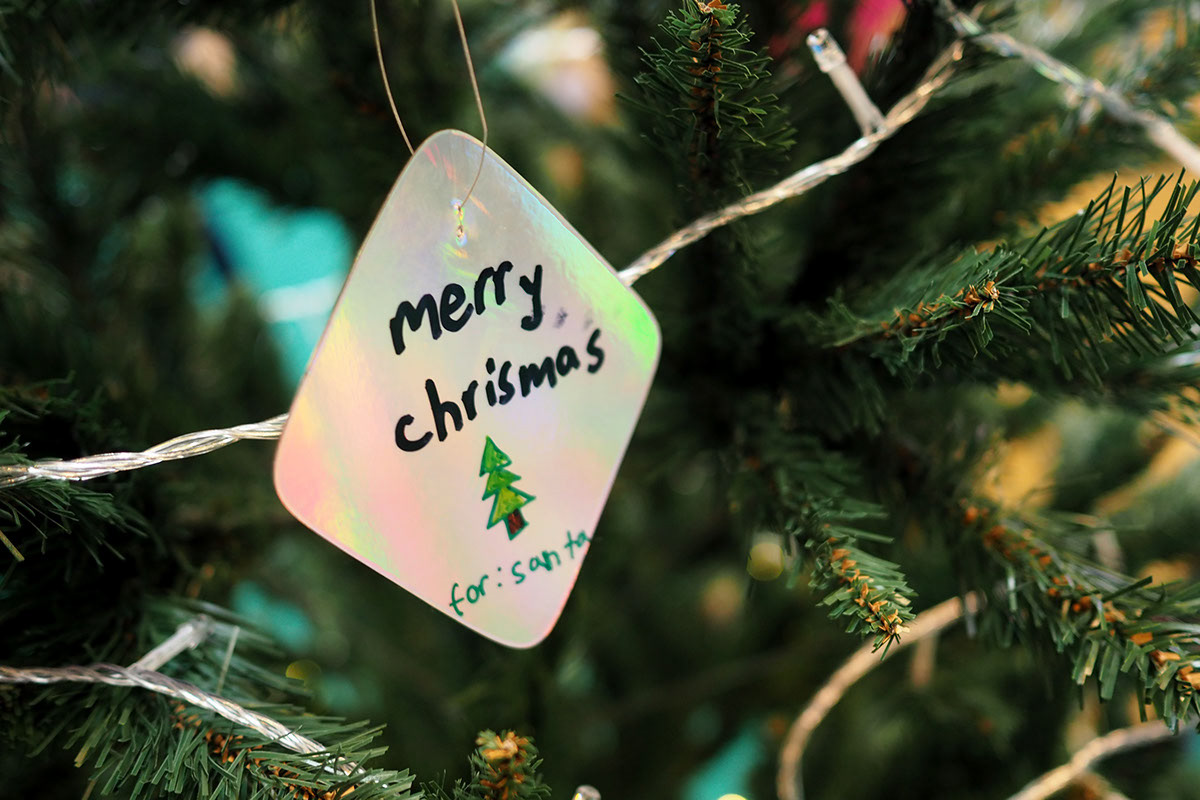 Wishing tags are left around the areas for public to write their wishes and hang onto trees. The warm response made our Christmases too.